Balayage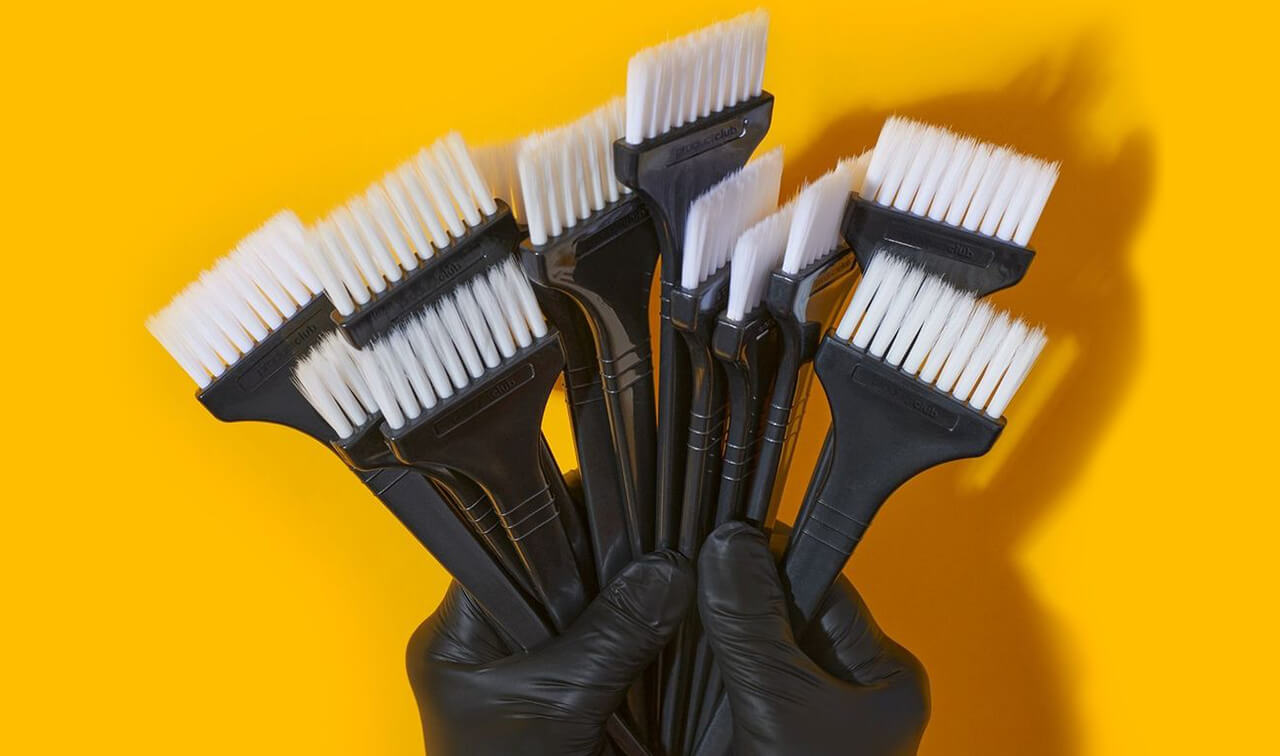 How can you perfect your balayage skills and create a flawless hair color application? Oh, let us count the ways. Today, creating beautiful, natural looking, sun-kissed highlights is in high demand but in even greater demand are skilled, confident balayage artists that can create multidimensional hair color.
Following are 11 helpful tips that will surely fine-tune your balayage skills and turn you into a super star colorist. So let's break it down!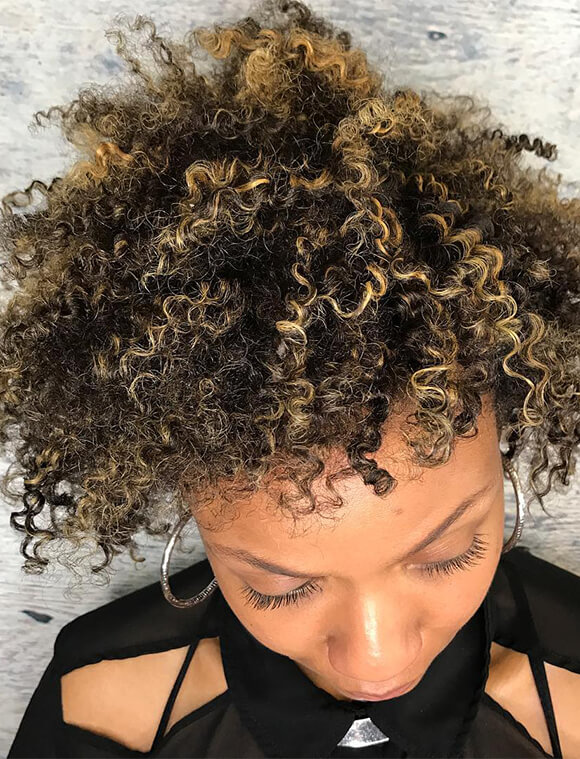 1. USE PICTURES
You know the saying, "A picture is worth a thousand words?" Well – it's true! Using pictures and images when you consult with clients about hair color makes communication so much easier. When your clients bring pictures, a great question to ask is "What do you like about this hair color?" You will find out so much more about what your clients like, and often it has less to do with the overall color and more about aspects of the hair color - perhaps the way the color frames the face or works with a certain hair type. A good consultation will help you devise a plan, manage expectations and set a timeline to achieve the desired look. Bottom line - don't make any assumptions and listen more than you speak.
2. PLAN YOUR BALAYAGE TECHNIQUE AND PLACEMENT STRATEGY
Having a solid plan will make creating beautiful sun-kissed hair and dimensional highlights a breeze. Do your research and ask yourself some questions:
Which techniques will work best to achieve the best balayage results?

Will the desired look require babylights, foilyage, or hair painting?

What is the best hair color placement for your client's hair?
Understanding directional color placement and the effect it has on the finished result is also key. For starters, allow the haircut to direct the placement. The shape of the hair will dictate the best placement. Knowing when to use diagonal forward placement versus horizontal placement sets you apart from the novice hair colorist. Nothing is more beautiful than complementing the lines and angles of a haircut with the right placement. Don't just wing it! Customizing your technique and placement according to your client's needs will make you a color boss.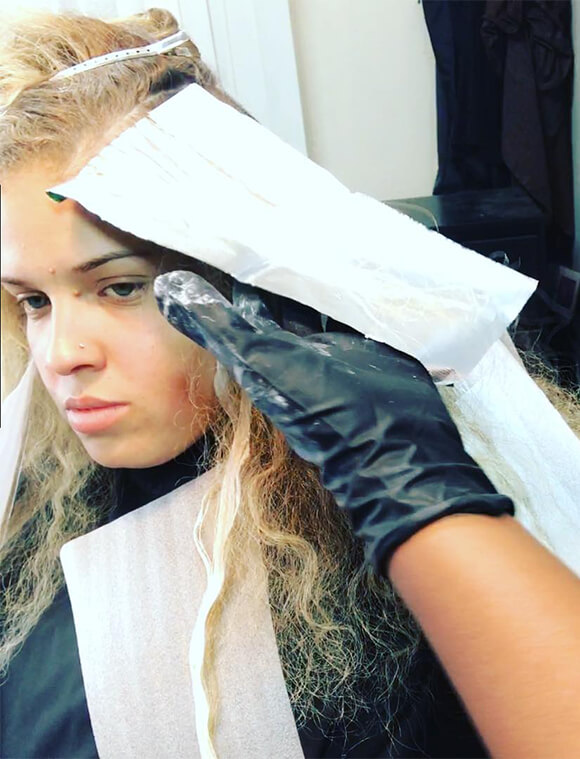 3. USE THE RIGHT HAIR COLOR PRODUCT AT THE RIGHT CONSISTENCY
Measuring is key! Improper hair color formula consistency can be the beginning of an epic balayage failure. If the formula is too thick, the end result will be blotchy and uneven. If it's too thin, the lightener will seep through sections of hair that are not intended to be lightened. Improper lightener consistency is usually a direct result of the old "eyeball method." Eyeballing the lightener mixture produces product waste, as well as inconsistent balayage results. For a flawless execution, weigh and measure your lightener mixture for dependable results each and every time.
Choosing the best hair lightener can also be a daunting task. There are so many products to choose from for creating flawless balayage and product choice is certainly a personal preference. However, all lightener is not created equal. Stocking your color arsenal with some key lightener formulas will ensure that whatever the problem or challenge is, you'll have the solution. Top hair colorists use many different types of lighteners to get the job done. They will generally use a traditional lightener (one that generally lifts 7 or so levels), a clay lightener (for more creative lightening applications), and a bond-building lightener when you need to go somewhere into the unknown.
A digital color scale is the best way to get the most accurate results when measuring hair color formulas for balayage or any hair color technique. It precisely weighs and measures formulas for exact measurements and consistent results, reducing unnecessary waste.
4. BE SURE TO SATURATE
Flawless balayage requires proper saturation. Much of a balayage application is devoted to surface sweeping, but to create lighter and brighter pieces, more saturation is necessary. Be sure to flip the hair over to check for maximum saturation for ends that have maximum brightness Choose a hair color brush that works well with all balayage applications. Feather bristle brushes have soft, tapered bristles that easily sweep across the hair, allowing you to apply a thin coating of lightener in some areas or a heavier application in areas that require full saturation.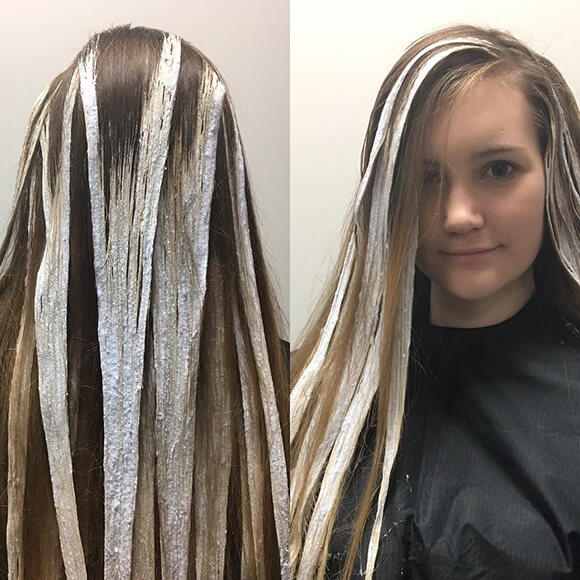 5. HAIRLINE AND PART ARE VERY IMPORTANT
This is what clients see when they look in the mirror. Spend ample time focusing on these key areas. Placing a few babylights to frame the face around the hairline or part will do the trick and will leave clients wanting more.
6. ORGANICALLY MOVE THE POINT OF CONTACT (POC)
What is a POC? It means point of contact. This is a fancy way of ensuring that higher and lower pockets of dimension are sprinkled throughout your balayage application. Placing lightener at higher and lower points of contact will make the finished look more visually interesting. Think about how the sun naturally creates lighter strands of hair around the hairline and more diffused lightness in the back. This can be mimicked by shifting the point of contact.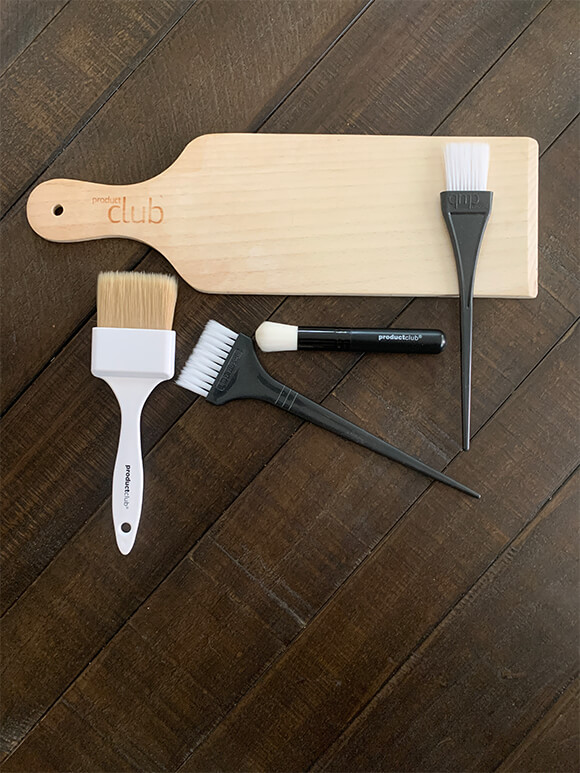 7. CHOOSE THE RIGHT HAIR COLOR TOOLS
Whether you're using a balayage paint brush, clear thermal film, or balayage strips, the right color tools can make your hair color application faster, easier, and more efficient. Choose hair dye brushes that tend to be more narrow and toss old brushes that snag the hair and cause you to work harder. Using the best hair color tools and choosing the correct ones for your balayage techniques is so important to your success.
8. DO THE FACE FRAME FIRST
Starting with the face frame first ensures that you hit the mark before you actually get started. Starting with a lower volume developer is ideal for maximum lightness around the ever-so-delicate hairline. Remember slow and steady wins the race.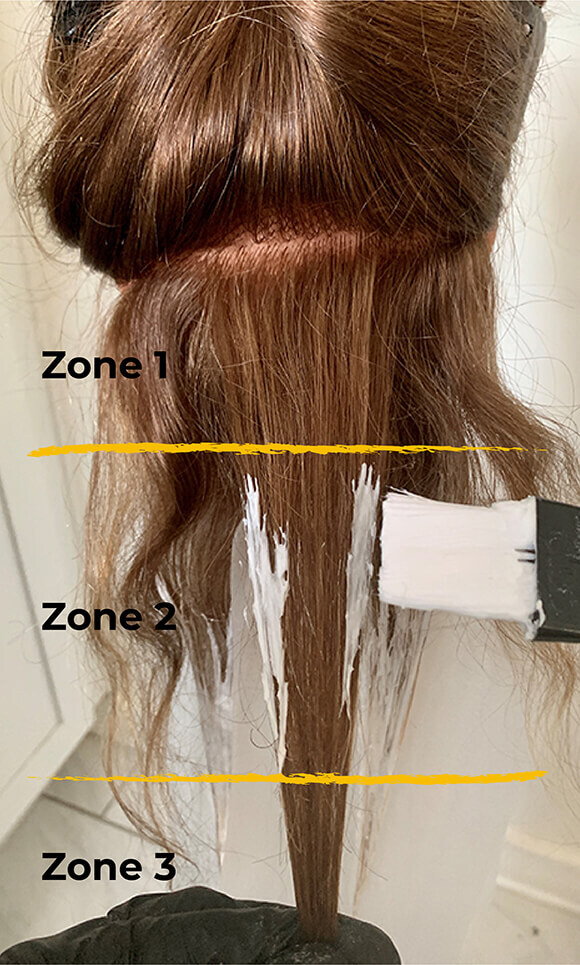 9. START BY APPLYING PRODUCT TO ZONE 2 FIRST
Create gradients by heavily sweeping the first application of lightener in zone 2. Walk the remainder of the lightener from the color brush to a higher point of contact in zone 1 using a lighter sweep. Finally, use a wider balayage paint brush to sweep and saturate the heaviest application on the ends.
10. KNOW THE DIFFERENCE BETWEEN CLASSIC BALAYAGE AND HAIR PAINTING
A classic balayage technique generally works in triangular sections and controlling the amount of depth tends to be easier with a classic application. As a general rule, the larger the triangular sections, the more depth you create. The ideal balayage highlights are narrow and diffused at the root, and gradually widen through the mid-lengths and ends. Conversely, the smaller the triangular sections, the more lightness and brightness. Hair color painting, on the other hand, uses more horizontal sectioning and has a more artistic feeling as you are basically free hand painting lightener where you want to see brightness.
11. PAY ATTENTION TO TENSION AND ELEVATION
Flawless balayage requires good tension and elevation. To produce true, dimensional highlights, proper tension is needed for lightener to be applied smoothly and to stay in place. Altering the elevation of the section higher or lower can allow for closer, tighter color placement, especially when creating the ever sought-out face frame in front.
Whether you are brand new to balayage or you are a seasoned hair colorist who wants to perfect your technique, these tips can help you to create flawless, stunning color.
FOIL, TOOLS & ACCESSORIES