Balayage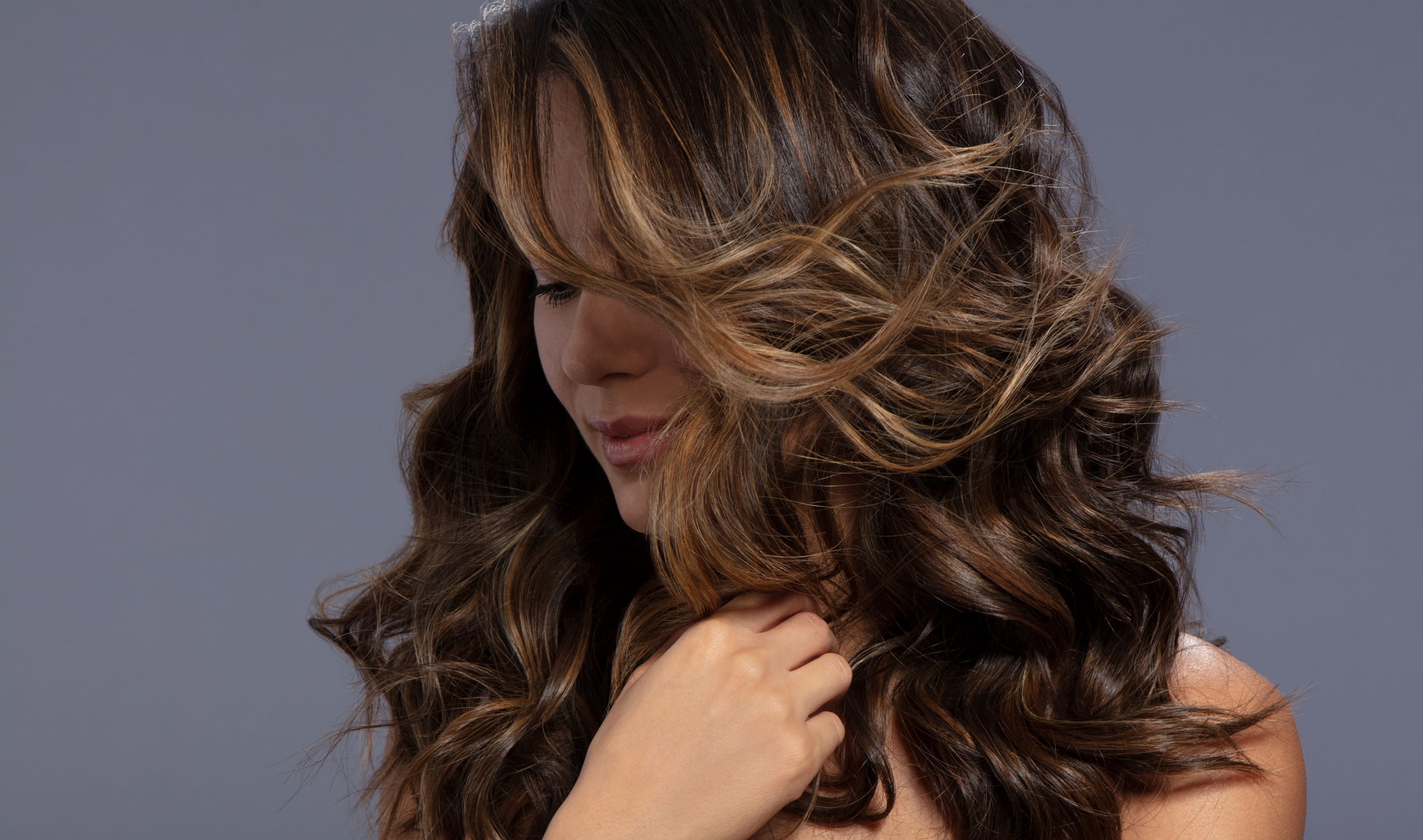 TODAY, THERE ARE SO MANY DIFFERENT OPTIONS TO CHOOSE FROM WHEN IT COMES TO HAIR COLOR AND OFTEN THERE ARE SEVERAL NAMES FOR THE SAME TECHNIQUES, SO IT CAN BE VERY CONFUSING FOR YOUR CLIENTS. BALAYAGE, HIGHLIGHTS, BABYLIGHTS, LOWLIGHTS, OMBRE, COLOR MELTING, ROOT SMUDGING, FULL COLOR - THE LIST CAN GO ON AND ON. CLIENTS MAY STRUGGLE WITH EXPLAINING THE EXACT LOOK THAT THEY WANT WHEN THEY ARE NOT EVEN SURE OF THE CORRECT TERM TO USE.
As a professional colorist, explain to your clients that they basically have two choices when it comes to color - they either want dimension or they don't. Full color and dimensional color techniques offer two different looks, as explained below.
FULL COLOR
Full color (or all-over color) is one solid color throughout the hair. A full-color service is one single color applied from the roots to the ends of the hair with no dimension and the color is fluid throughout all of the hair. This type of service is ideal for clients who love the look of one solid color throughout the hair.
DIMENSIONAL COLOR
Dimensional color means just that, adding dimension throughout the hair with a contrast of darker shades, lighter shades or highlights. Dimension is a contrast of light and dark tones. An example of dimensional color may be created by adding waves of lighter hair color to naturally dark hair or shades of darker color to lighter hair. Dimensional color can be achieved through several techniques including highlights, balayage, ombre, color melting, and other processes. Keep in mind that certain techniques work better on different hair colors, lengths, and textures.
LEVELS OF DIMENSION
Since we are focusing on dimensional hair color, let's talk about the different levels of dimension. Dimension basically ranges from hair that has subtle/ low contrast of color to hair with bold/high contrasts of color. As a colorist and an expert, you should choose the technique that will work best with your client's hair color, length and texture. Trust your instincts - just because your client says they want balayage doesn't mean that it is the right technique for their hair. Take the time to explain the options that they have for achieving the look and the color they want. Here are a few pictures of some of my clients to help you understand the different techniques and levels of dimension that they can achieve.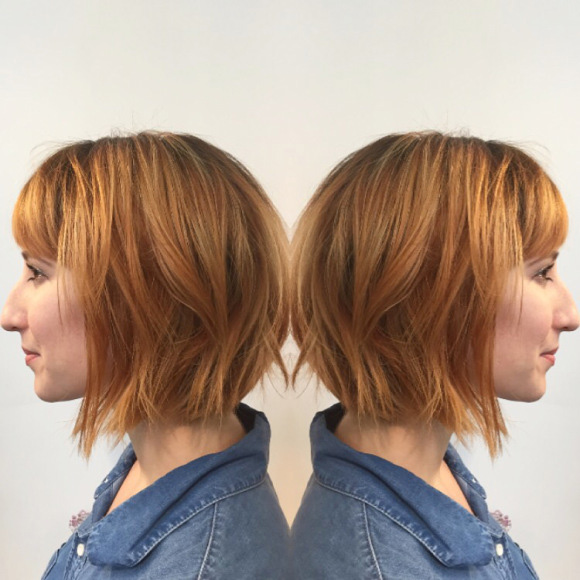 LOW/SUBLTE DIMENSION
These subtle strawberry and bronze accents were a mixture of balayage, base color, and foiling with a glaze/toner.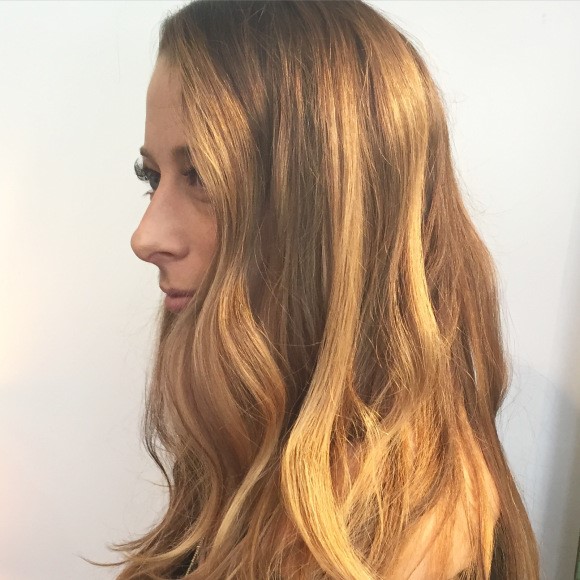 LOW/SUBTLE DIMENSION
This striking honey blonde color was a balayage application on virgin hair (hair that has never been colored before).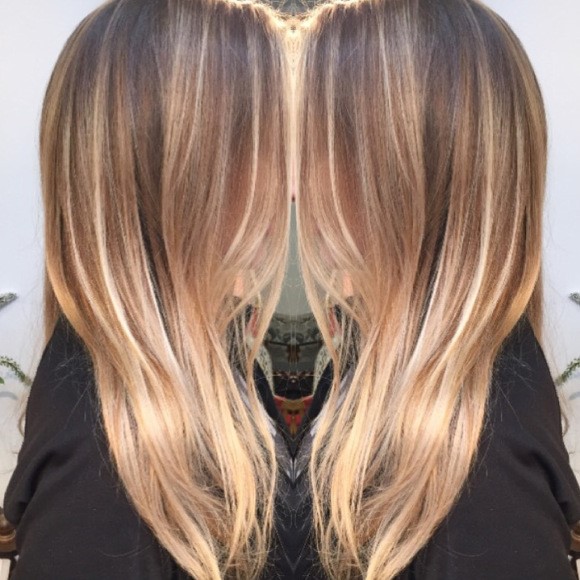 HIGH CONTRAST DIMENSION
This bold and brilliant blonde was a combination of highlights and lowlights in foils followed by a glaze/toner.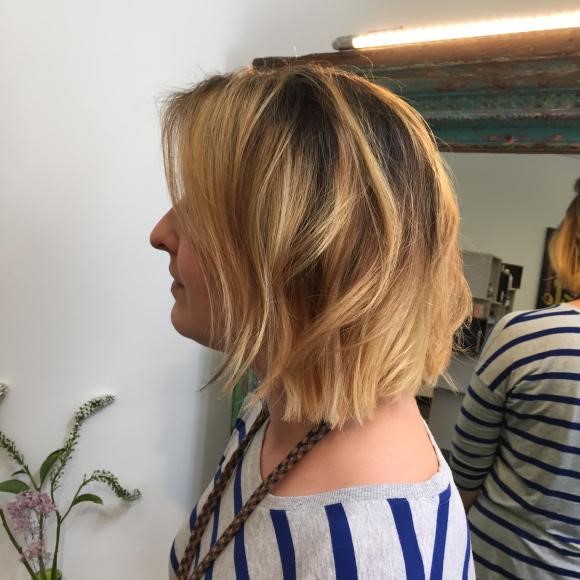 HIGH CONTRAST DIMENSION
This beautiful color took two sessions to achieve. The first session included an all-over balayage technique with a glaze/toner. The second session included a mixture of foils and a balayage application over the same pieces, followed by a glaze/toner.
CONSULTATION IS THE KEY TO GREAT COLOR
As a professional colorist, it is your job to work with your clients to help them find the most flattering color placement for their specific hair type. Have an honest discussion with your clients before they make any final decisions regarding their hair. Discuss all of their options and trust your experience as a professional colorist to recommend the best color, technique, and placement that will work and look best with their hair color, length, texture, and even the complexion of their skin.
I highly recommend a consultation before any color appointment, especially if you will be seeing a new client. A complimentary consultation is beneficial to both colorist and client because it gives you the opportunity to thoroughly analyze your client's hair and determine if there is a need for any color correction before creating the color and look that they want. In my experience, about 80% of new clients who come in for a color service need a corrective service before their color dream can be achieved.
I hope that you now have a better understanding of dimensional hair color techniques and the importance of scheduling a consultation with all of your clients.
FOIL, TOOLS & ACCESSORIES