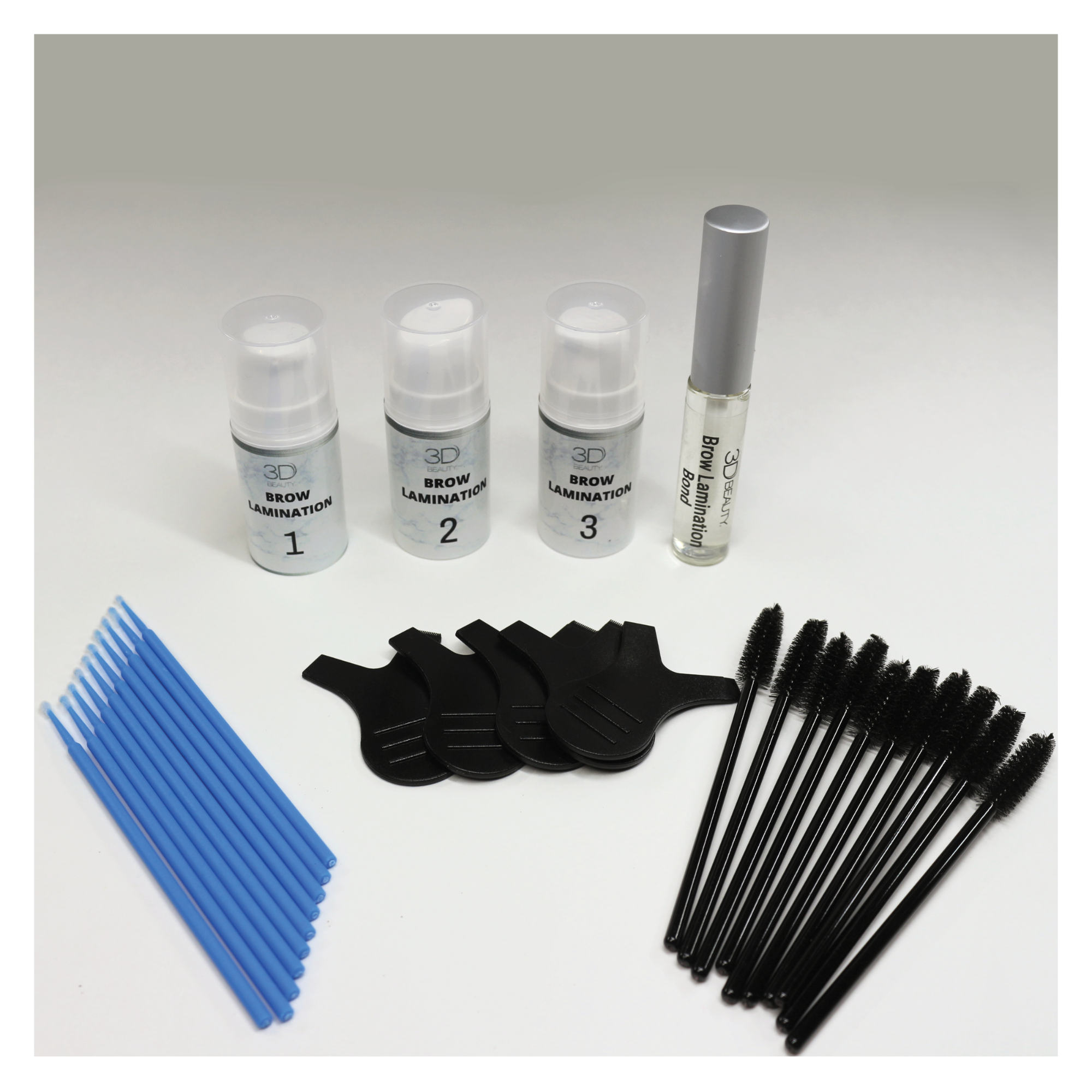 Product Type:

Brow & Lash Tools
Description
Packaging Structure
Contains all of the tools and products needed to achieve a full eyebrow shape. The lamination process will reposition the brow to make a more natural and thick look that lasts over a month.
Kit includes:
Step 1: Brow Shaping Solution - 8mL
Step 2: Brow Setting Solution - 8mL
Step 3: Brow Nourishing Lotion - 8mL
Brow Lamination Bond - 7mL
I-Pick - 5 pk.
Micro Applicators - 10 pk.
Mascara Wands - 10 pk.
Each
1 Kit
UPC: 00810691028234
Master
24 Kits
UPC: 50810691028239