KeraCare Silken Seal Liquid Sheen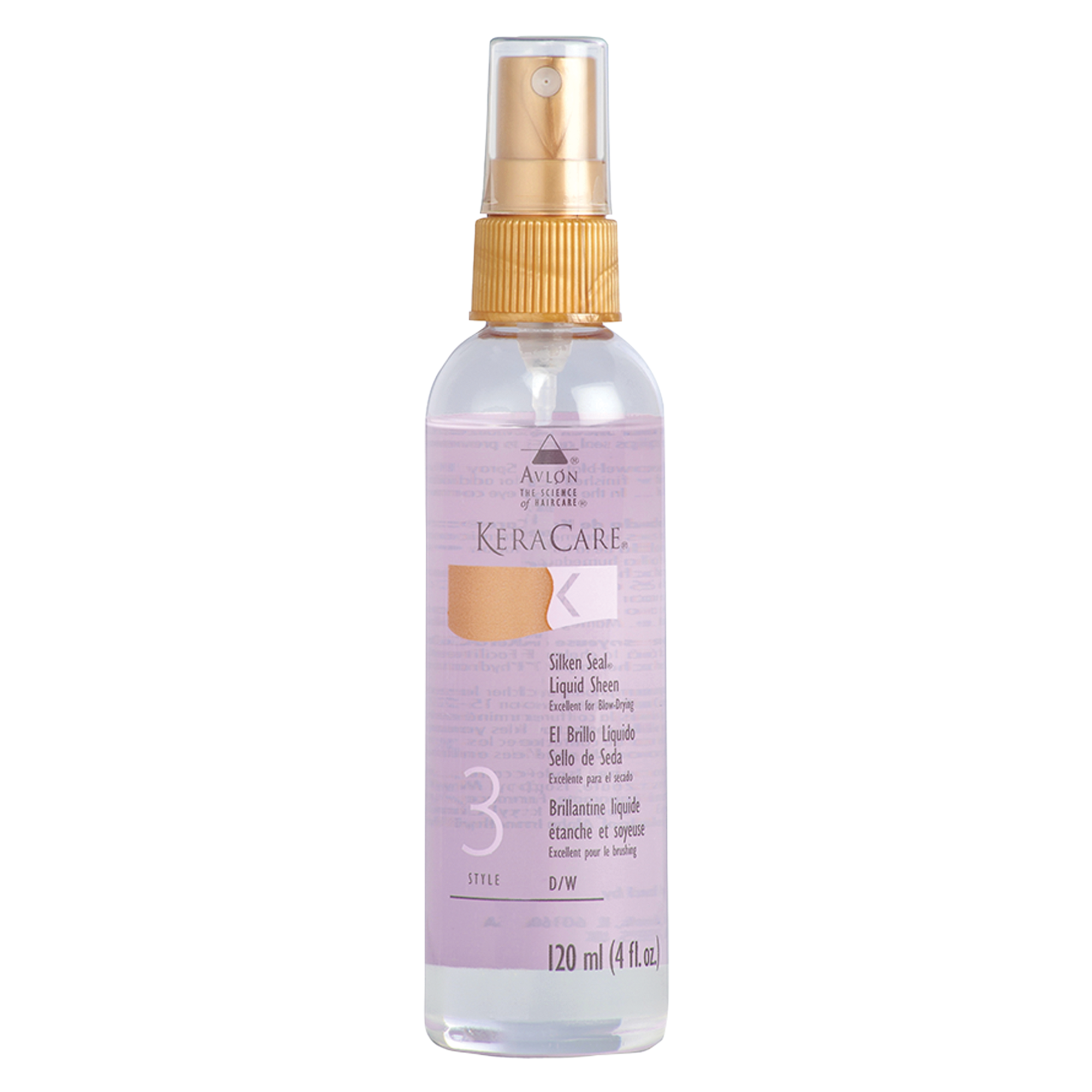 Product Type:

Moisturizers

Size:

4 oz.
Description
Features & Benefits
Packaging Structure
Directions
Seals cuticle surfaces to a silky, brilliant smooth finish. Blow Drying Complex.
An extraordinary silicone laminate that seals cuticle surfaces for high sheen and remarkable softness. Each hair strand assumes a silky-smooth finish. Hair flows with body. Significantly reduces styling stress, mechanical damage and breakage (Styling combs and brushes glide through hair during blow-drying.) Completely oil-free. Dries to a non-greasy finish.
Eases wet and dry combing
Creates lush body and incredible shine
Leaves hair soft with an exceptional silky texture
Makes blow drying hair easy to manage
Prevents hair breakage during blow drying
Each
1 Bottle of Sheen
UPC: 796708320082
Master
24 Bottles of Sheen
UPC: 40796708320080
For Blow-drying: Distribute a dime-sized amount throughout freshly shampooed, conditioned and towel-blotted hair. (Use more if hair is long or thick.) Proceed to blow-dry. As Hair Polisher: Apply small amount to hair as needed for sheen.