KeraCare Natural Textures Twist and Define Cream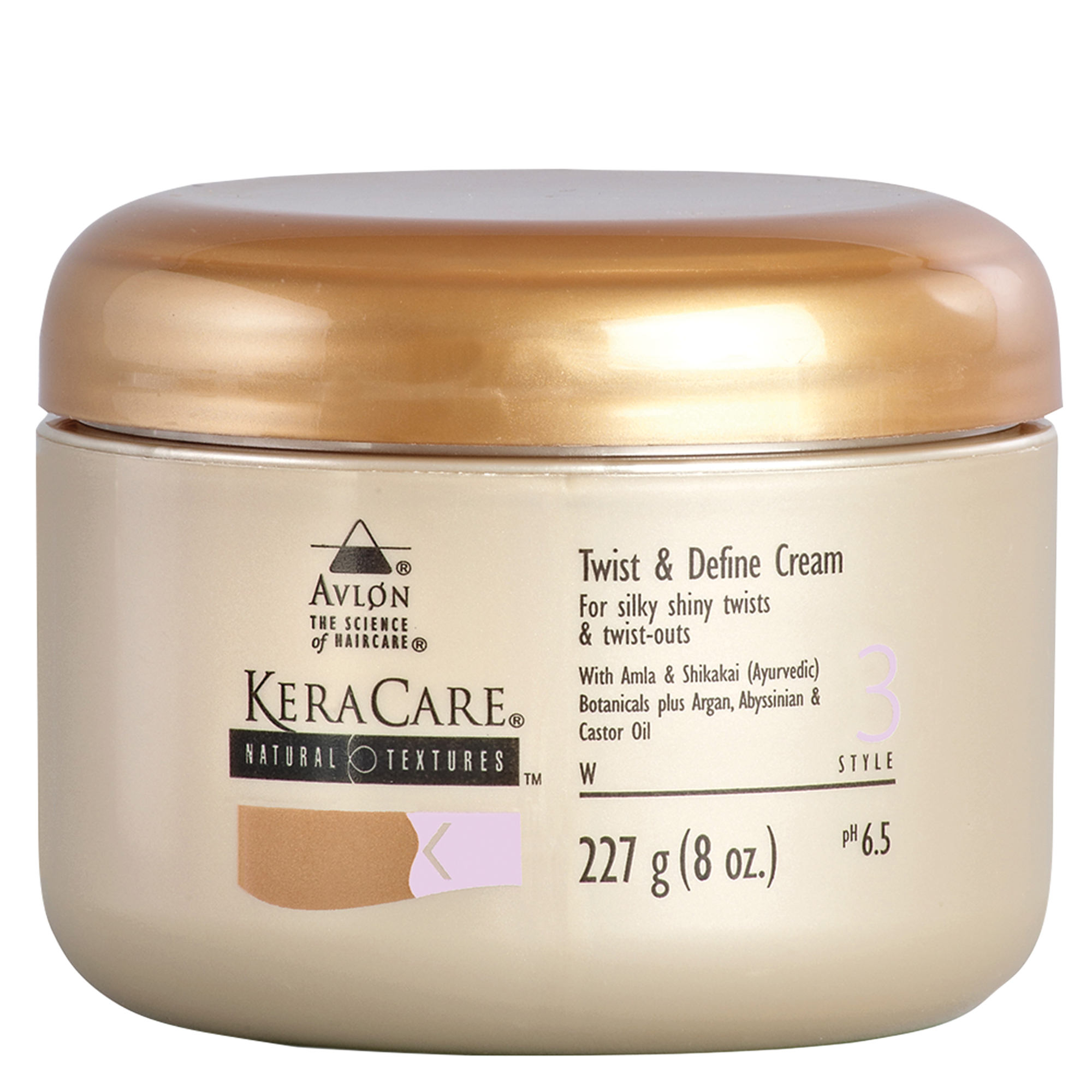 Product Type:

Styling Creme & Lotion

Size:

8 oz.
Description
Features & Benefits
Packaging Structure
Directions
Twist and Define Cream Leaves twists and twist-outs smooth, well-defined, shiny and soft. Contains AmLa and Shikakai (Ayurvedic) Botanicals plus Argan, Abyssinian and Castor Oil.
Allows you to maximize your twist ability with ease! When dry, hair will have the desired shape and coil foundation from this non-flaking botanical rich formula. Gives hair abundant shine imparted from Argan, Abyssinian and Castor natural oils and AmLa extract.
Allows smooth, shiny, soft twists and twist-outs
Thoroughly moisturizes hair
Each
1 Tub of Creme
UPC: 796708330623
Master
12 Tubs of Creme
UPC: 30796708330624
After cleansing, conditioning with Natural Textures® Leave-In Conditioner, and detangling hair, apply Twist and Define in small sections from root to end then twist as desired. Spray with water if hair begins to dry before finishing. For very tight twists with extreme definition, twist hair while it is soaking wet. For more fullness and elongation, twist hair while damp. Air drying is recommended. You may use a lukewarm hood dryer if time or weather requires. For twist-outs, undo twists and separate, only after hair is thoroughly dry. Use Twist and Define Cream for shingling, too, by applying section-by-section and combing through clean, detangled soaking wet hair with a wide-toothed comb.Dry completely before fluffing and separating for style by hand.